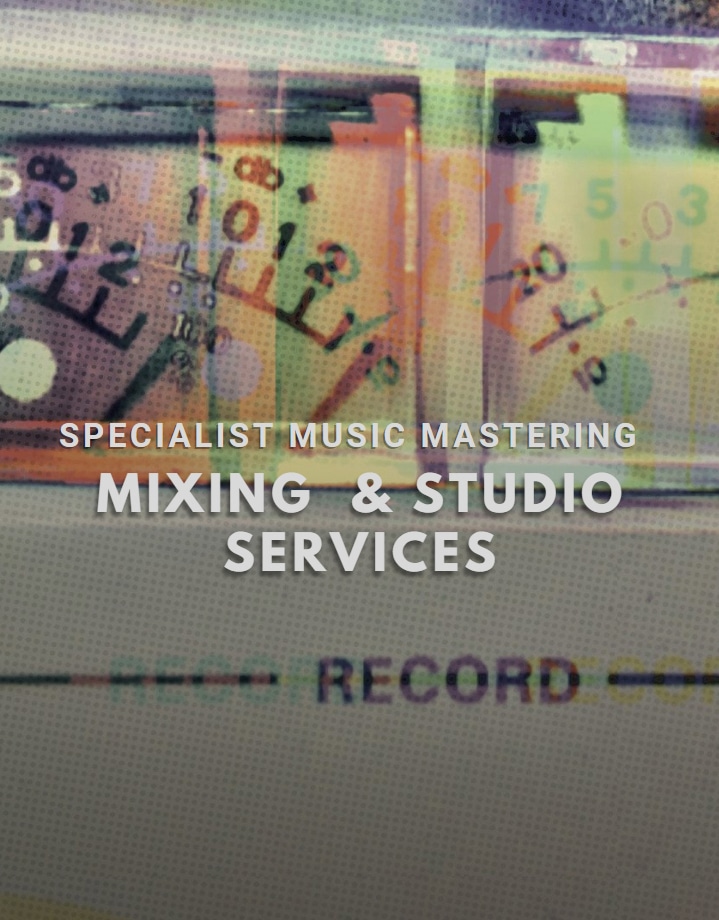 SPECIALIST MUSIC MASTERING, MIXING & STUDIO SERVICES.
OVER 15 YEARS EXPERIENCE WORKING ON TOP RECORDS MASTERING HOUSE MUSIC & ELECTRONIC MUSIC.
FOR A QUOTE • ku.oc1624020047.gnir1624020047etsam1624020047-stta1624020047m@gni1624020047retsa1624020047m1624020047.
HOUSE MUSIC | TECHNO MUSIC | DISCO MUSIC | ELECTRONIC MUSIC & MORE…
A CREATIVE AND INNOVATIVE TEAM BEHIND YOUR RELEASE.
Over the past 15 or so years Matts Mastering has worked on records for many inspiring Labels and Artists. We work with our clients over longer periods to find the best sound for the client, not just one master and your done – alterations and adjustments come at no extra cost. We are all about optimizing Electronic music to suit the artistic intent whilst achieving the highest technical levels in terms of sound quality. Warm sounding music that you just want to turn up.
We have built our studio so we can hit the highest levels when it comes to end product. Taking a strictly hybrid approach to production, combining the best of modern digital tools all the way alongside classic tried and tested technology like 1/4 tape when in service to the sound you are looking for.  If you are after punchy masters which beg to be turned up, ready for pressing to Vinyl and great on big systems. Also ready for modern Apple Music, Spotify and digital platforms. Matt's Mastering is the place.
The new one page look of the site should be [...]
BRING YOUR VISION TO LIFE.
Electronic music is a lifestyle not a genre. We provide services to master and perfect your music so it cuts through no matter where it's being released.
01. TRACK MASTERING
Our fee is £25 per track, this includes digital master WAV files prepared for Digital and Vinyl pressing in the cost depending on your needs. (We also negotiate a small discount if you have multiple tracks for an EP or LP.)
Popular nowadays if you are not 100% sure on your mix, we can do a Stem Mastering Services mixing and mastering from up to 10 stereo stems.
03. MIXDOWNS & OTHER SERVICES.
If you need a full Track Mixdown, Audio Restoration Work, Consultancy & Advice, Audio Work for Games, Soundtrack Work, Music for picture, Streaming Audio or other service get in touch on ku.oc1624020047.gnir1624020047etsam1624020047-stta1624020047m@gni1624020047retsa1624020047m1624020047 for a chat & a quote.
WHATEVER THE PROJECT WE CAN MAKE IT SOUND FANTASTIC.
Why us? We draw upon the combination of years of experience in our field alongside our exacting attention to detail and passion for great music and great ideas. This allows us to scale our involvement in your project to your needs.
We live in a world saturated with cheap quick music which can often grow old very quickly, our hybrid approach prefers to look for nuance, attention to detail and balance in your music. So your song has every chance of becoming a classic.
As specialists in mastering modern Electronic music, be it House, Techno , Experimental or Disco. We make an end product that competes in the clubs just as much as it works for home listening. We provide services to master and perfect your record for all formats including Vinyl and Any Digital format.
We pride ourselves in working as much with our clients as for them, so there will be no nameless overnight masters who return a file mastered with no input from yourself. Throughout the mastering or mixing process you will be in full contact with our engineers and will have as much opportunity to give input as you need – there are no silly questions and you will be given all the information you need at no extra cost.
If you have any questions or would just like to chat about your upcoming project – please get in touch! If you have any issues with the form use the email in at the bottom of the site. 🙂